A Realistic Timeline for Blast-Resistant Buildings
September 12th, 2022
| 5 min. read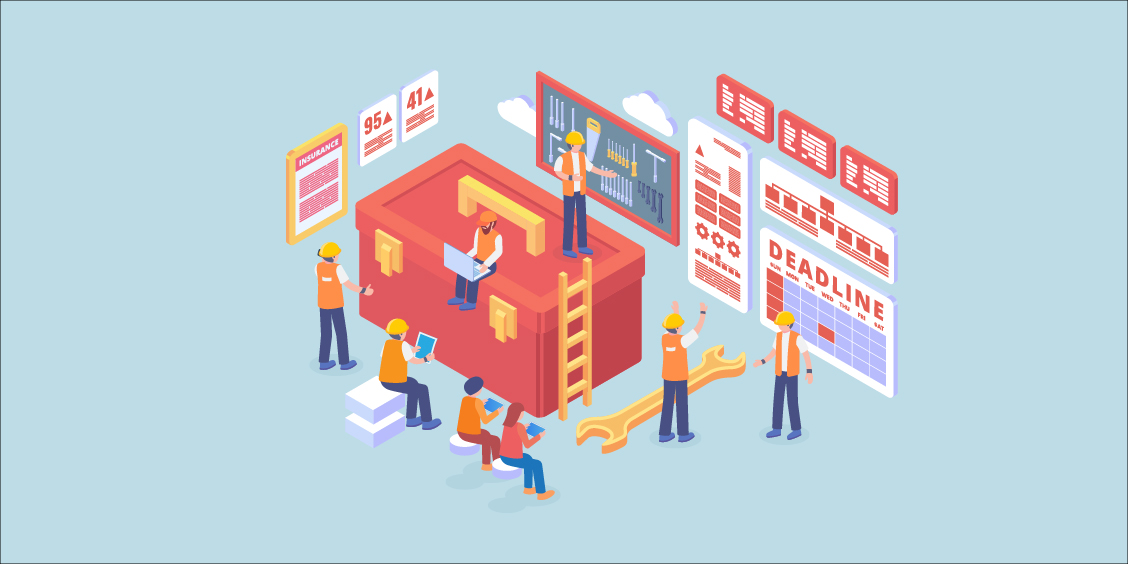 When it comes to timelines for blast-resistant buildings, we often caution people that there are vendors in the industry that will claim they can finish a job within a questionable timeline - just to get the job. That leads to the question, "What is a realistic timeline to install a blast-resistant building?"
The answer depends on a few variables. For this blog post, I define "timeline" as the time it takes from when an order has been placed until the building (or project) is ready to use. This distinction is important because "ready to use" and "delivered" are two different dates.
We've sung the praises of "modular" for blast-resistant buildings for quite some time, for good reason. The modular concept has always brought value in two ways:
Cost (modular buildings just cost less)
Less exposure to the hazard
However, we now recognize that not all modular buildings abide.
When it comes to concrete modular buildings, they are delivered "bare bones," with no interior finishes and no systems installed. Rather than simply connecting the electrical, plumbing and communications systems, they will have to be installed. More installers and skilled laborers will need access to the worksite and, depending on the size of the project, it could be months of work.
We believe that this work should be completed ahead of time, and not just for the convenience of limiting the number of people who have access to the worksite - though that is certainly important.
That secondary point above, less exposure to the hazard, takes into consideration an important tenet of safety and hazardous areas. That principle is that if you can avoid exposing people to a hazard - you should. A modular building constructed offsite is better because it can be built away from the hazard.
How Does Complexity Affect a Blast Resistant Project Timeline?
The first variable when talking about how long it takes to complete a blast-resistant building project is the complexity of the project. This article will review three use-cases and give a timeline estimation for each. We'll look at a small project, a medium project, and a large complex. It can not be stressed enough that these are merely estimations.
How Can Supply Chain Affect Blast Resistant Buildings?
Another variable with blast-resistant buildings is the availability of supplies. Recent years have shown that the global supply chain is a delicate balancing act. This applies to both consumer goods and commercial goods and their components. For example, we've seen shortages of personal protective equipment (PPE), toilet paper, exercise equipment, computer chips, various foods, medicines, and other medical supplies - the list goes on.
A change in fuel prices can disrupt the balance. A shortage in raw goods, like steel, will affect the number of steel buildings being built. A shortage in a particular component of an item to go inside the building could wreak havoc too. For example, let's say the availability of a specific part of an HVAC is, all of a sudden, in high demand. It could become harder to get for a short time, meaning that even with the building constructed, it can't be shipped until the HVAC can be placed.
While RedGuard works to keep on top of necessary components, the availability of supplies can affect the timeline for a blast-resistant building. RedGuard has experience in the industry and always keeps a finger on the pulse of its supply chain to predict and plan for fluctuations in supply.
A Timely Review Process is Also Important
The last piece that can affect the timeline that we'll talk about here is the design and review process of the project itself. This includes things like video (or even live) walk-throughs, project updates, and more. Of course, there could be state regulatory approvals to consider too.
State regulations can vary from state to state, and the RedGuard team will ensure compliance every step of the way. Each state is just a little bit different regarding building requirements and hazards, so we make sure we know the regulations before the work begins.
Delays in approval, or changes mid-project, can push the completion date further out. While some changes can't be avoided, it's best to have everyone on the same page every step of the way. Working with a vendor with transparent communications processes and a top-notch project management team is especially helpful.
And, of course, any time that a component of the building changes, the timeline could change. It's best to avoid change orders, but we realize it's not always possible. So, if a customer originally specifies one kind of specialty item, such as a fume hood for a lab, but later finds that they have reason to change to another type due to safety regulations, that item's availability could affect project delivery. This is just one example, but depending on the size of the project, there could be a thousand others.
How Long Does It Take To Get a Blast-Resistant Building?
The size and complexity of the project is probably the most significant variable in determining the timeline. So, let's take a look at the aforementioned examples.
1. Small Project: Blast-Resistant Guard Shack
To control access at a facility, let's say we're going to add a small guard shack where an employee on duty will be able to process onsite visitors. It's on the outside range of a hazardous area and will be manned full-time. So we'll need blast resistance; plus, it should be comfortably heated and cooled and include a small bathroom.
Size: 12' x 40' (480 sq. ft.)
HVAC: 1 unit
Timeline: 5 months from the issue of the purchase order. This time frame includes delivery within the continental United States. (Delivery time is minimal. Wichita, KS - delivery same day; Seattle, WA - would be approximately three days.)
Installation: A single section building is as easy as it gets. This project can be offloaded and installed by the customer's own team since it only involves "plugging in" services that were finished at the manufacturer. This will include electrical, HVAC, plumbing, and communications. Other than delivery, no outside access needs to be granted for laborers. This guard shack can be up and running in less than one week from when it arrives on site.
Additional complexities like specialty equipment could add additional time to the job.
2) Medium project: Blast-Resistant Offices
Let's look at a multi-section building for this example, consisting of three 12' x 40' sections. For our example, this could be offices with a break room and restrooms, or it could be a control room with male and female locker rooms; there are a lot of use-cases that could go into this example. We'll assume that we need blast resistance and the comfort of HVAC and plumbing.
Size: 36' x 40' multi-section (1440 sq. ft.)
HVAC: Appropriate for the size of the configured building. This can be pad or rooftop units and will include ductwork.
Timeline: 8 months from the issue of the purchase order. This includes 2-3 weeks of onsite work.
Installation: This project will require onsite assembly after delivery of the units, which involves connecting, bolting, seam finishing, and installation of HVAC, communications, electrical, and plumbing. This will include the installation of ductwork and pipes that wouldn't have been necessary for a single unit, like in the first example.
Who needs access? The installation work is performed by 2-3 licensed technicians from RedGuard. Our technicians are experienced professionals, with all required training, plus any site-specific safety clearances. Since most of the work happens before it's shipped, the modular nature of these types of buildings helps control access to sensitive or hazardous areas. Having only a few people on the worksite to install, versus an entire crew to build a concrete building is a major benefit.
3) Large project: Custom Multi-Section Blast-Resistant Building Complex
A large custom project could really be anything that the customer imagines. RedGuard has built some of the largest custom blast-resistant projects in the industry. We're going to envision a large blast-resistant complex for this example. Since this hypothetical is custom, we don't need to conform to a particular section size. Instead, it will be created out of sections that are project-defined, rather than any industry standard. For this project, we will utilize stacking to conserve space on the worksite, and it will be blast-resistant since it will be inside a hazardous area. The entire complex could include multiple offices, a conference room, multiple lockers for women and men, a large control room, a break room with eating areas, and an IT room. With the addition of an IT room, we would include computer room flooring. The HVAC equipment could also require a dedicated mechanical room.
Size: 150' x 50' stacked multi-section. (2250 sq. ft.) Due to it being stacked, this building will include stairs on one side.
HVAC: Appropriate for the size of the configured building. This can be pad or rooftop units and will include ductwork.
Timeline: The timing is highly dependent on the design process, scope, and material lead times, which could change from project to project. From the purchase order date until the building is ready to use, this project could be a year or more. (And again, this is highly dependent on the project's specifications. The more sections to complete and the more complex the installation makes all the difference.
Shipping: Shipping begins once the project has passed its Factory Acceptance Test, which includes a walk-through at the manufacturer's site. Optimum shipping will be completed in sections and could take up to one and a half months. Very large projects could mean upwards of 20 sections.
Installation: Once the first section of buildings is received, the assembly begins on the worksite. While that part of the installation is happening, other sections of the project are readied for shipping, and are shipped out at intervals.
Who needs access? As the project gets built onsite, the number of professionals required for labor increases. The first sections will begin with 2-3 technicians, and as sections are delivered there could be 6-8 people working on site. As with all RedGuard projects, our team is licensed to complete the work, and they will have all the necessary security clearances. The installation team for any RedGuard project will work hard to ensure the building is ready to go at the earliest possible date.
The Next Steps to Determine Your Blast Resistant Project's Timeline
We hope that these hypothetical examples illustrate at least some concept of what the timeline to build a blast-resistant building is like. It's important to remember the process is fluid. A delay in one area could be experienced, and then later the slack could be picked up at another point in the build. The most important thing to remember is that having an experienced vendor on your side makes all the difference.
It's never too early to begin talking to experts about your blast-resistant building project. We encourage you to start thinking toward your next project. To get a visual on this process, download our infographic, A Realistic Timeline for Blast-Resistant Buildings.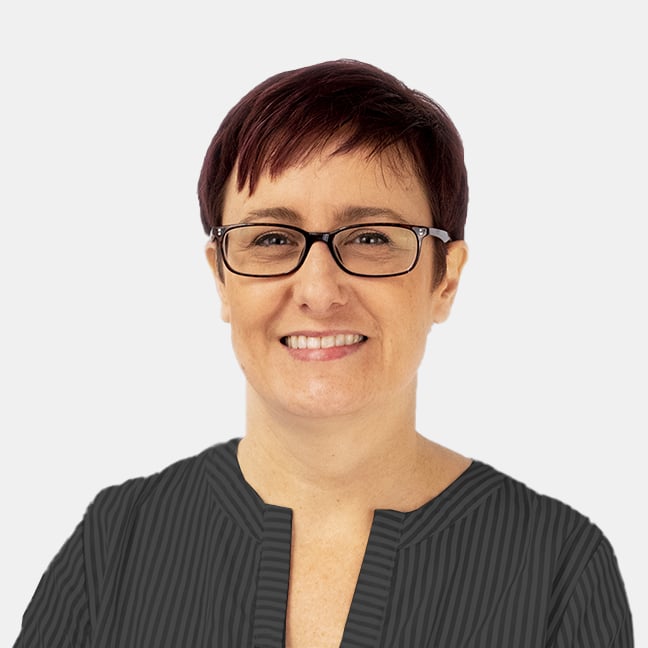 Carreen Gibbons is the Communications Specialist at RedGuard. With a natural curiosity toward technical subjects and a love of learning new things, she writes content for the SiteBox Storage and RedGuard websites and spends her days learning new things about the industries that the companies serve.