Steps to Leasing a Blast-Resistant Building
May 7th, 2021
| 5 min. read


For many years, RedGuard has been known for its blast-resistant buildings within the oil and gas industry. It started in 2005, after a tragic event in Texas City. At the time, the company was known for the steel storage buildings that it leased to companies for their rugged and spacious storage capacity. Because they had the infrastructure and capabilities already in place, they were asked to design a protective steel modular building. The goal was to protect people the way steel containers had protected the equipment on the site of that tragedy, when personnel had perished in simple work trailers, while tool shed containers remained intact.
Since then, RedGuard has not only developed several generations of successfully tested blast-resistant modules, but they have also accumulated the largest fleet of leasable blast-resistant buildings. So, renting a blast-resistant building is easy. The use of blast-resistant buildings has proven cost-effective, efficient, and reliable throughout many spaces in the oil and gas industry.
How do you lease a blast-resistant building?
While these buildings are well known among those in the oil and gas industry, they are now being sought for use in the ever-growing field of renewable energy, among others. So, there might be some questions as to how to rent a blast-resistant building.
Here are some of the considerations to make before you pick up the phone or send that email:
Where would a blast-resistant building prove efficient?
The type & number of buildings you need
Availability in your location
Length of building rental
1. Where would a blast resistant building be most efficient?
Although the safest solution is always to remove people from hazards, that is not always possible. And, there are times when moving personnel back and forth from a hazardous area where they work to a non-hazardous area to retrieve tools or even take scheduled breaks can be more expensive and more dangerous. Preventing this type of travel can save wrench time and protect lives. The use of blast resistant modules for tool cribs, cafeterias, meeting rooms, and break rooms makes sense. There are even companies that dedicate space or time in each meeting to reminders about safety. Having those meetings in a dedicated safe space can drive home the importance of safety. There may be other areas in your specific operation where this also applies.
Once you have identified the areas where blast resistant buildings will create efficiencies and save lives, you'll need to start getting into the numbers.
2. Type & Number of Blast-Resistant Buildings
There are a few standard sizes that make up steel modular buildings, so it's important to think about the capacity for your use case. What is the headcount for your project, or the intended occupancy of the building?
As a general rule, you will find buildings in an 8-foot width and a 12-foot width that can keep a few occupants at a time safe. Several units can be combined to form large multi-section buildings for those worksites with several large shifts of technicians who need larger buildings.
There are a few ways to calculate occupancy of a building, using International Building Codes (IBC), but as a general rule, the allowable occupancy of a building is probably higher than you think. To calculate the occupancy, the square footage is measured, with desks, cribbing, doors, and other elements also taken into consideration. The best way to determine occupancy, and therefore the number of buildings you need, is to have the manufacturer estimate the number for you.
From there, you can build the structure that you need, much like building blocks. They can even be stacked to create multi-level buildings at sites where space is at a premium. One recent project recently requested four stacked 10-plexes, for a total of 38,400 square feet, that's 80 units total, but only takes half that space at ground level.
You can specify things like specific floor plans, wall finish, and electric/communication hookups. Here are some of the options you might find:
Office complexes with ample workspaces and private offices
Computer labs with high tech communications
Tool and equipment storage (tool cribs)
Control rooms
Workbench space
Conference rooms
Cafeterias or lunchrooms
Maintenance shops
Cabinetry and shelving
Locker rooms
Restrooms
Medical clinics (especially true since the pandemic)
3. Availability of steel modular buildings
Once you have considered what you need, it's then time to start thinking about availability. As with anything you rent, whether you get what you want depends on what is in stock. For this reason, early planning is of utmost importance.
If you have a planned shutdown or turnaround that you are bringing buildings in, begin planning as soon as you have an established start date. Advance planning can lock in costs and allow the blast-resistant building supplier to adequately prepare for availability, delivery, and pickup.
A project's success or failure can hinge on starting and ending as planned. There may be high utilization during certain times of the year that can limit availability. Availability can even be dependent on the economic climate or the price of oil. When you share your project's anticipated start and stop dates early in the planning process, you will likely have a greater selection of in-stock inventory and availability.
As a rule of thumb, some plants will bring in the fleet of rented blast-resistant buildings from four to six weeks before their turnaround starts, or even more if a complicated assembly is involved. This extra time gives ample opportunity to move furnishings, equipment, or tools in and do any utility finishing that needs to be completed onsite. (This could be electricity, plumbing, communications, or connectivity.) This set-up time would also be when the building is inspected for occupancy or other things determined by the authority having jurisdiction.
4. Building Lease Time Frame
Knowing the availability before the project starts is essential, but so is having an accurate estimation of the time the project will take. When high utilization is the case, many companies who lease or rent buildings begin considering the cost of keeping the buildings from one project to the next, just so that they are available for the next turnaround. That may also be a good time to consider whether buying the buildings is a valid option.
Keeping buildings from one job to the next reduces the cost of transportation. And, if they are strategically placed, it also reduces the cost of disassembly and reassembly in a new location. (No need to take down electrical or other utilities in this case, only to set them up again.) It can also reduce inspections and delays.
However, when the worksite must be utilized differently outside of the project need, simply keeping the buildings may not be the best option.
If you would like to understand this process in greater detail, gain further insight on costs, or leverage RedGuard's tools and experience as a leading blast-resistant building provider, you'll want to connect with a RedGuard representative in your area who can support your upcoming project.
If you're not quite ready to talk to us, but want to know more about the industry's largest fleet of leasable blast-resistant buildings, we have a wealth of information online, even a page dedicated to specific layouts and downloads about our buildings.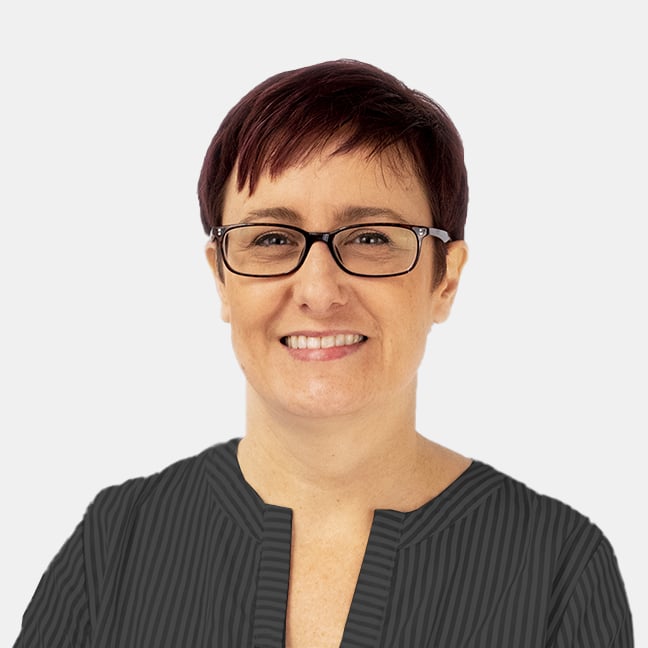 Carreen Gibbons is the Communications Specialist at RedGuard. With a natural curiosity toward technical subjects and a love of learning new things, she writes content for the SiteBox Storage and RedGuard websites and spends her days learning new things about the industries that the companies serve.