Articles | Design & Engineering
Choosing the Right Blast-Resistant Building: Top Considerations
January 2nd, 2020
| 5 min. read


Choosing a blast-resistant building can be tricky. It's not just a matter of deciding on a design and picking the amenities you want. Some factors come into play, and without the right partner or planning, it can seem like a complicated maneuver to get what you need to protect your site.
It needn't be complicated. When you work with a partner who has experience with complex timelines and choices that come with the territory, and who understands your needs and protection level, you'll see the difference. At RedGuard, safety is part of our culture, we created our first blast-resistant portable building in 2005 after a major refinery explosion and have been perfecting that process since then.
Let's take a closer look at the considerations that can make things easier. It could put you at a significant advantage when making a plan for the right blast-resistant modules for your site.
Considering the Building's Purpose
Like any building, its intended purpose determines what the layout of a modular blast-resistant building is and what features and components it will include. The way it will be used -- as a tool crib, a locker room, a control room, etc. -- also play a role in the protection level that you'll need due to occupancy and location.
These factors also go hand in hand with whether you will purchase an existing building, a pre-engineered design, or a completely custom build.
Depending on your needs, you might start by looking at available existing stock. For example, if you're looking for a simple 8' x 20' tool crib, you might easily find that in a company's existing inventory. However, if you don't find what you need, you may need to look at the layouts that are available in pre-engineered buildings. Or, if your specifications are very precise or complicated, it might make sense to look at custom modular blast-resistant buildings that allow you to build-in many amenities. Typically, multi-purpose buildings tend to require custom builds.
Protection Level
Along with the purpose or intended use of the building, you will need to consider the protection level. In the example above, a tool crib, nearly any equipped modular structure could serve the purpose if it weren't in a hazardous work area. But the closer a building is to hazards or processes, the more important a medium-response or low-response rating is. And, with buildings like tool cribs, the closer they are to the processes they serve, the less lost wrench-time.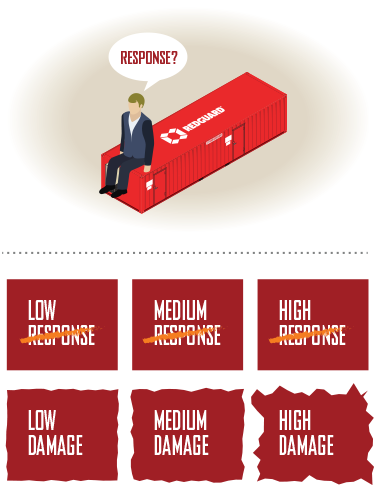 On the other hand, locating buildings far away from hazards can also create another problem if the building must be accessed multiple times a day. Each time workers must travel to and from another building, such as a designated break area, they are at risk of exposure to blast hazards during the commute to and from the break room.
There are tools online that illustrate this particular proximity challenge and help you break down how bringing break rooms and tool cribs closer to the work zone can save money as well as lives.
Your Timeline and How that Affects Choice
The timeline can also be a major factor in choosing blast-resistant buildings. If you are on a strict timeline that doesn't allow the time for fabrication, then you might want to again look at blast-resistant buildings that can be purchased directly from a company's existing stock, as mentioned earlier.
That might mean choosing to purchase (or lease) a used building. As a fleet building, they may have a more unpolished, rugged look and functionality, but will ultimately keep you protected.
If you have more time to plan your project, or if you know that what you need or want is a step above a fleet building, but you still need to save on time, then it's a good idea to look at pre-engineered buildings. These buildings are not yet fabricated and built, but the plans are ready to go, and fabrication can begin quicker than a completely custom building.
However, if your requirements are challenging and you don't find what you need in the selection of pre-engineered buildings, that's when a completely custom blast-resistant building is necessary. A custom modular blast-resistant building will take the most time of the options mentioned above but will allow you to be as creative as you want to be, or at least as creative as your budget allows. The timeline will be dependent on the complexity of the construction and the vendor's turnaround time.
When it comes to purchasing existing buildings, since they're already fabricated, the timeline depends on the availability of stock. It might be a matter of waiting for the building you want to come back from a current lease and the time it then takes to turn it around and make it ready for a new sale or lease.
How Regulations and Third-Party Reviews Affect Timeline
Aside from the above factors, it's helpful to consider regulations, and in turn, third-party reviews required by the local authority having jurisdiction (AHJ). These reviews are done to ensure that blast-resistant design and planned installation both meet the applicable codes adopted by that state and its AHJ. A third-party review can take five to eight weeks to complete.
The AHJ could be federal, state, local, or regional, and they are responsible for enforcing the code requirements or standards for equipment, materials, installations, or procedures. Every state has different regulations for these types of structures, and it's important to work with a blast-resistant building manufacturer that is familiar with the regulations for your state.
Custom buildings will require that the plans for the building are reviewed and approved before fabrication even begins. And even if you're buying existing stock, a third-party inspection could still add to the timeline since it may uncover changes that need to be made.
Where do you get a third-party inspection?
The blast-resistant building manufacturer will arrange the third-party inspection. Some third-party agencies have approval authority granted to them by the state, and some act only as the state's eyes and ears to report. It could come down to a blast-resistant building manufacturer's familiarity with the companies that perform these services, the reviewers, and the inspector.
An experienced blast-resistant building manufacturer will know what kinds of issues tend to get flagged and will be able to save time for you. A few examples of third party reviewers are ICC-NTA, which is part of the International Code Council and RADCO, a third-party testing lab, recognized as a Design Approval Inspection Agency.
Amount of Available Space
Another factor when making choices for blast-resistant space is the amount of available space. Most refineries don't have an unlimited amount of space; they're bound by an existing footprint and have to work with the space they have.
The good news is that with modular blast-resistant buildings, you have a lot of flexibility. Multi-section structures allow you to add more space as needed, by joining sections. If you have filled the existing footprint, they can be stacked with an equal number of modules on top, to effectively double the amount of protective space.
The ability to build up instead of out is a great reason to use blast-resistant modular buildings rather than a brick and mortar building.
Making the Final Decision
Buying the right blast-resistant buildings is of vital importance to the safety of your operation. Once you've put together all the pieces of the puzzle, the decision regarding which blast-resistant building to choose should start to come together.
If you're ready to start making these considerations, start planning early, we've got a comparison list .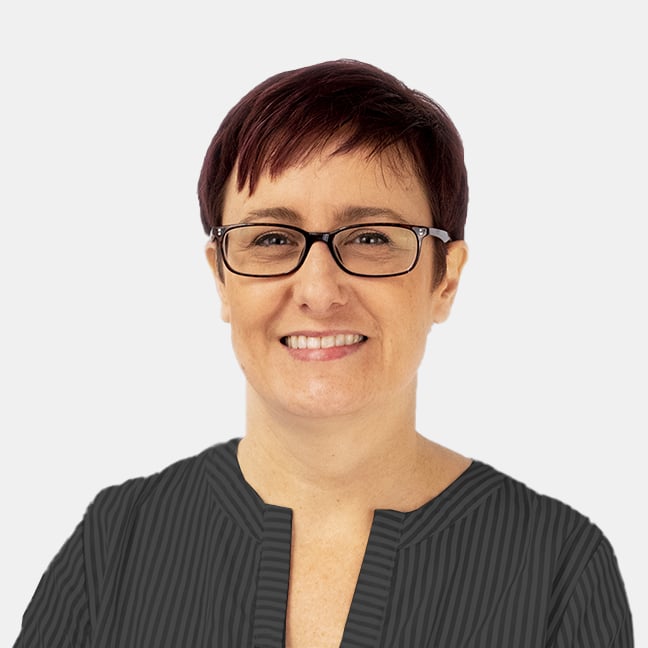 Carreen Gibbons is the Communications Specialist at RedGuard. With a natural curiosity toward technical subjects and a love of learning new things she writes content for the SiteBox Storage and RedGuard websites and spends her days learning new things about the industries that the companies serve.