4 Ways to Simplify Turnarounds with Blast-Resistant buildings
March 23rd, 2017
| 5 min. read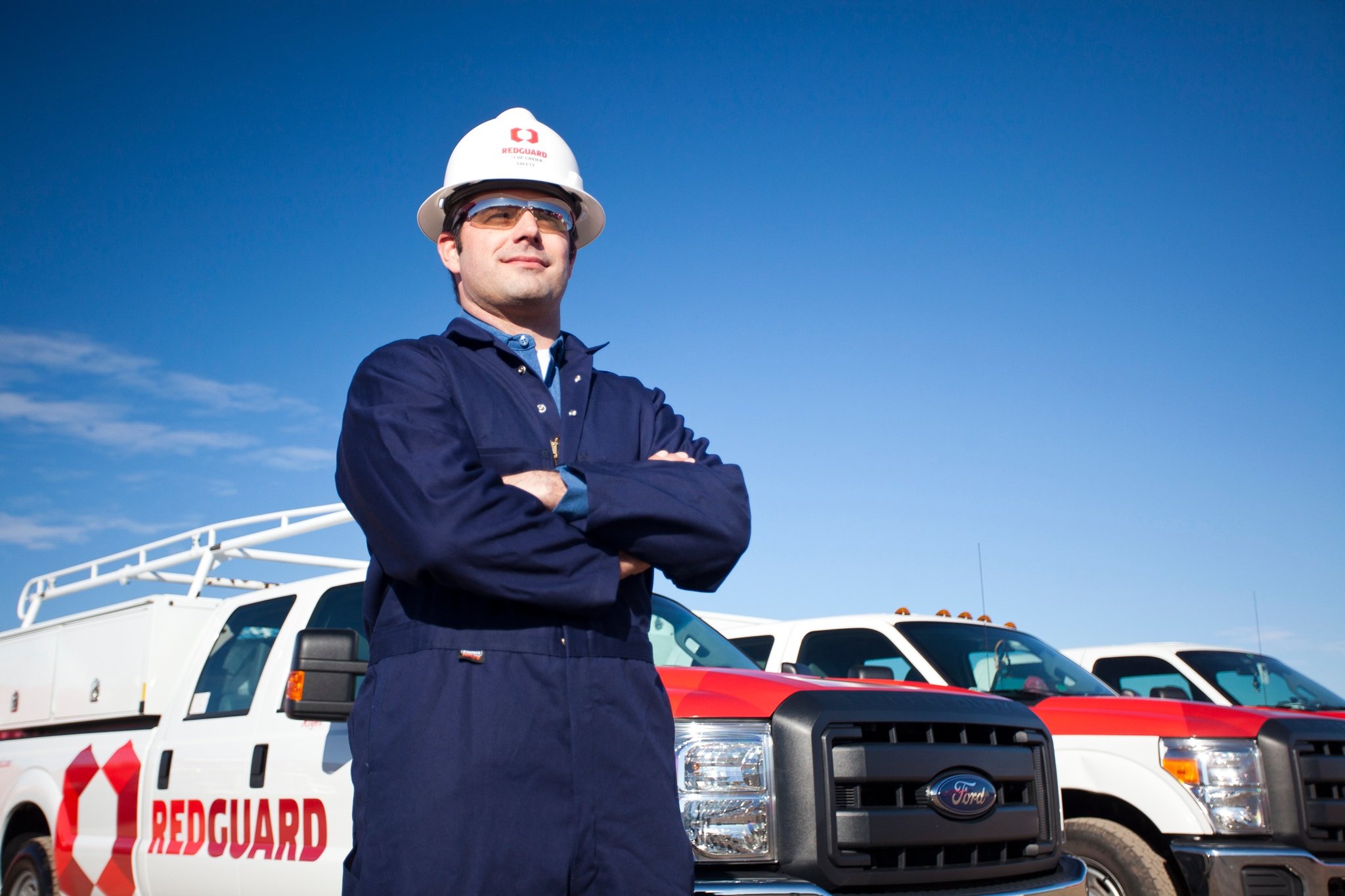 Much of the activity at a refinery involves planned turnarounds in order to ensure safety, perform preventative maintenance, renovation or necessary upgrades to facilities or technology. This allows a facility to make sure they are doing things as safely as possible, to stay competitive in the industry and to meet government regulations.
A turnaround involves the careful coordination of many people. It could involve a logistics team, turnaround manager, planners, engineers, and contract workers in many skilled trades—all to ensure that turnarounds happen safely and successfully, meaning in the least amount of time, and using labor wisely and resources as conservatively as possible.
Because of the depth and scope of these projects, as well as the coordination required, ideally, turnarounds happen when production is at its lowest and when skilled labor is more readily available. However, even when a turnaround isn't actively happening, it's safe to say that the next turnaround is already being planned.
Whether the turnaround will last a few weeks or a few months, looking for ways to make the process run smoother is always a good idea. There's no magic wand and there's certainly no easy button—no matter what the commercials say—but here are a few ideas that can at least make it easier to have a successful turnaround.
1. Install Turnstiles to control access and eliminate theft
Establishing physical barriers in the form of secure entrances at a refinery is smart for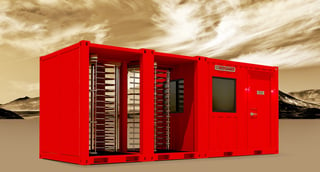 several reasons, the first being safety. Of course, turnstiles allow the access of authorized employees, and they also keep unauthorized individuals from entering—a fact that is of the utmost importance for job site safety and security. This creates an environment where high-risk activities are executed behind a barrier and without an increased danger to the public. It also helps prevent unauthorized access by the general public by providing suitable physical barriers at key access points.
However, a positive side effect that many turnaround managers don't realize until later is that with card swipe technology and the software that goes along with it, there is also accountability for the hours your contractors and vendors are putting in. This enhanced accountability eliminates stolen time and can save you thousands of dollars a year.
2. Use Full-service Teams during turnaround
Using full-service teams whenever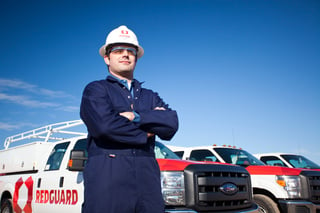 possible is another way to make your turnaround run smoother. When you buy a product, you want to know it can be installed without worries and once in place, that it will do correctly what you've been told it should do. It's not unreasonable to ask about service options on every major purchase. Vendors should understand that you just want it to be easy. Will it be delivered onsite? Who performs the delivery? What happens after delivery? Is there maintenance to perform? How often is maintenance required? If it's a leased item, when will it be picked up? A full-service team simply takes care of it all.
3. Transportation Teams make delivery, install and pick-up easier during turnaround
Part of that full-service team should include an internal transportation team. When a driver works for the company that he/she is delivering for, there is likely to be more care given that the delivery is made on time, the product is delivered in the condition promised and can be picked up when you want it gone. Having dedicated drivers means that the vendor knows where the product is at all times, and that the people handling it have some stake in making sure that you are a happy customer, not just another delivery. There's one less thing to worry about.
4. Use Engineering Services and create a Plan for Blast resistance
This is technically two ways to simplify turnaround, but they go hand-in-hand. Enlisting engineering services is another leg under stool of the full-service team, and having a plan for blast resistance is what you'll be able to do once you've used engineering services. The OSHA 29 CFR Part 1910.119 Process Safety Management regulation requires a facility siting study to be carried out as part of a company's process hazard analysis. A facility siting study is offered by many companies as part of their catalog of engineering services. The facility siting study helps determine the appropriate location of buildings inside of areas that are considered hazardous work zones.
Once the facility siting study has been done, be sure to have a plan in place for blast resistance inside of areas that are considered hazardous work zones. It's important to look for blast-tested buildings that will help you comply with API RP 752 and API RP 753. Buildings should have close and sturdy spacing of wall studs, ensuring a rigid frame. Nonstructural components like cabinetry, light fixtures, and electrical/plumbing should all be designed to hold up to a blast as well.
It is important to consider a building's blast response rating, both in terms of duration and response-level rating. For example, if a building is "high response" that would mean that during a blast event, the building could have a high level of structural damage, and could even collapse, resulting in injuries or even casualties. The cost to repair or replace a "high response" building after a blast event could even approach the replacement cost of the building. High response buildings are not a best practice in your plan for blast resistance.
---
We Want to Make it Easier
At RedGuard, we understand the process and believe in making turnarounds easier. We don't just sell blast-resistant buildings. We offer complete turnkey services to help you manage the risks associated with working in hazardous environments. We begin with engineering services like facility siting studies as part of your Process Hazard Analysis.
We can help you understand if existing buildings need to be moved, replaced or retrofitted, and then give you mitigation options. If you decide to purchase or lease our blast-resistant solutions, we have an award-winning professional transportation team that delivers to you on your schedule, and handles placement flawlessly and confidently. We ensure that you're up and running before we leave your facility. Our service team is there for preventative maintenance or any hiccups that happen along the way.
What's your take on simplifying turnaround, what do you do to make it easier?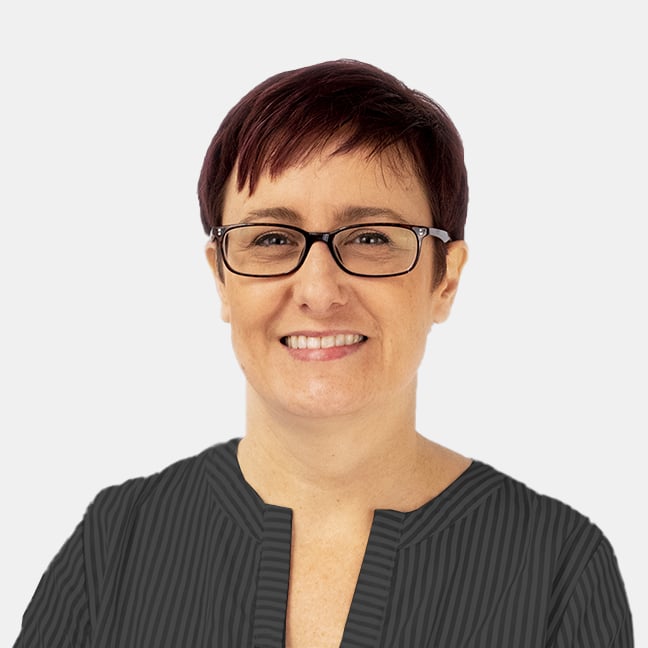 Carreen Gibbons is the Communications Specialist at RedGuard. With a natural curiosity toward technical subjects and a love of learning new things, she writes content for the SiteBox Storage and RedGuard websites and spends her days learning new things about the industries that the companies serve.