Articles | Service | Problems | Service & Maintenance
Top 3 Service Calls on Blast-Resistant Buildings (and a Bonus)
May 22nd, 2020
| 7 min. read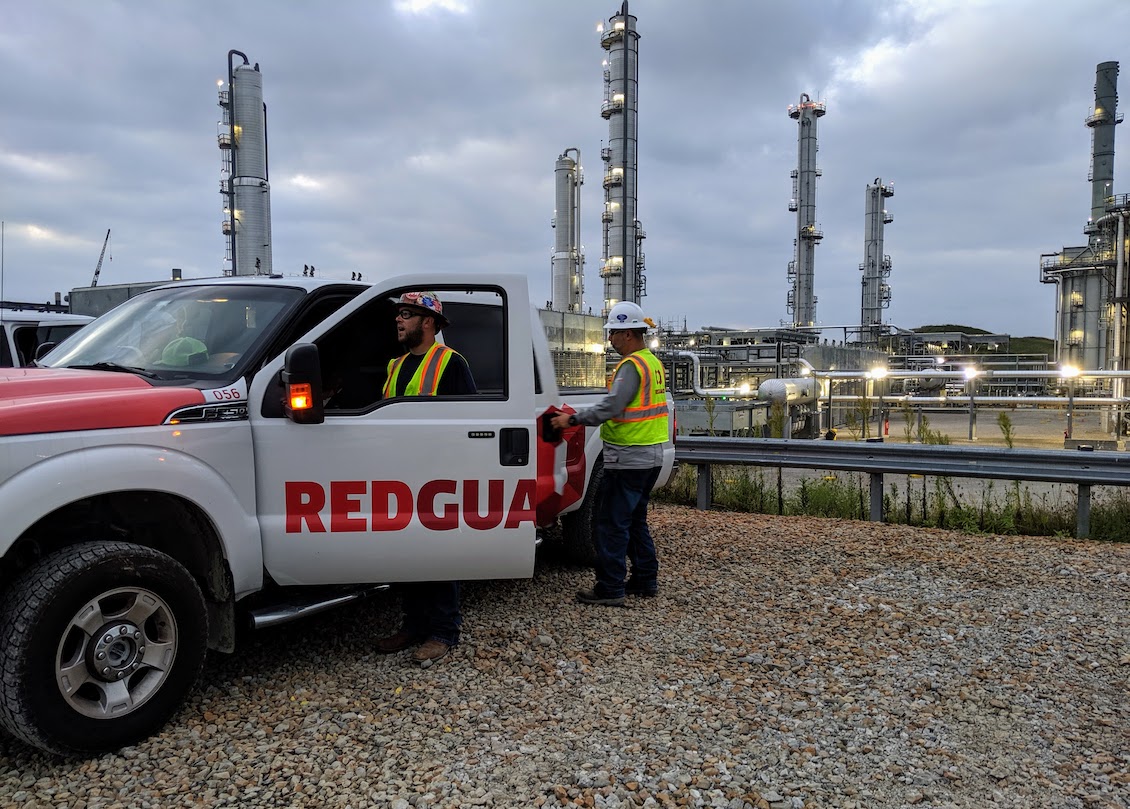 If you have a blast-resistant building on your site, you know that they require occasional service and maintenance. You may not know that there are alternatives to having the service performed by the company you purchased it from and that there could be a few minor ways to get the most out of performance. And, if you are considering a blast-resistant building purchase, you may be curious about what to expect.
RedGuard has been designing and manufacturing blast-resistant buildings since the industry's beginnings back in 2005 and has been servicing them from the start too. Our technicians are pros in their field - journeyman electricians, HVAC technicians, cabinetry technicians, plumbers, and multi-craft technicians. They have hundreds of hours in their craft, and they continue that with ongoing training to bring their professionalism to the next level.
Whatever your intent, here's some information that could serve you well. These are what RedGuard considers the top 3 service calls for blast-resistant buildings, plus a bonus reason that isn't necessary a top service call, but it's good to know about. Here are some of the notable reasons we get calls to our service department.
HVAC/AC Performance
Doors and Door Handles Maintenance
Issues with the Floor or Ceiling Tiles
Water Leaks in Multi-Section Buildings (Bonus)
4 Reasons for BRB Service Calls
The work done on a service call for a blast-resistant building will vary. Some work is part of a regular maintenance schedule; other work is done when a specific problem on the building is noted.
Now that you know some common kinds of service calls, you can just avoid them, right? Well, not really.
These calls, for the most part, are due to issues of temperature, air quality, and things that are out of your control. Many of the service calls for blast resistant buildings are a result of the environment of the facility. Refineries are typically in areas with harsh or extreme conditions.
It's best to do the occasional status check of these areas and stay on top of needed maintenance. Many companies also offer service agreements so that a technician will come out regularly and deal with any and all issues.
Here's a rundown on what each of these issues includes. The top 3, plus a bonus.
1. Service for Poor HVAC/AC Performance
Typically, when an HVAC/AC needs service, it's because there is a filter that needs to be changed, and/or the coils need to be cleaned. Occasionally the technician will also reload coolant or replace a sensor if it's not functioning.
Blast-resistant buildings are designed with specific HVAC units to provide proper and sufficient heating and air conditioning for that building or unit size. At RedGuard, we recommend that they run in an ambient setting of no lower than 73 degrees for the air conditioner and no higher than 78 degrees for heat.
These units are often placed in places with extreme temperatures that require the units to run more frequently than other commercial installations. Higher traffic in and out of the building will also cause it to run more frequently.
Due to the environment, usually places with more dust and particulate in the air, the filters should be changed regularly, preferably every thirty days. In hot, dusty climates or where debris is more common, they may need to be replaced more frequently.
2. Maintenance on Blast-Resistant Doors
If a door to a blast-resistant building no longer seals correctly or if the door has issues with slamming, those are signs it needs to be serviced. To avoid problems with these doors, it's important to note that they should never be left open to allow the free flow of traffic.
Leaving the door open will allow the blast wave to enter the building in the event of an explosion. It will also cause the HVAC unit to run more frequently, as noted above, and need service more often.
The heavy-duty doors on a blast-resistant building will need to be adjusted. Their rugged build and weight are what makes them blast-resistant, but those characteristics also mean that they will need to be realigned on their hinges or completely replaced. The door handles may also need to be tightened or replaced.
The amount of wear and tear on the doors when they weigh 450 to 800 pounds and the amount of traffic going through the doors in one day are significant factors in these repairs.
3. Issues with Floors or Ceiling Tiles
Issues with floors and ceiling tiles that need to be replaced are another cause for service, though these problems are seen less frequently than the previous issues mentioned.
The nature of the work in and around blast-resistant buildings calls for heavy footwear. Heavy boots will track dirt, mud or, other particulates into the buildings. That can cause the tiles to become loose or displaced.
Extreme temperatures, especially extreme variances, can be another issue. Excessive heat may cause flooring to warp or buckle, and cold temperatures may cause the adhesive to loosen. These issues are important to repair, so that you can avoid the risk of someone tripping and falling on a loose floor tile.
Some blast-resistant buildings may use a painted floor surface with a texture added in to make them non-slip. While this flooring won't have the issues above, they may require resurfacing at some point to maintain their non-slip texture.
Ceiling tiles will also occasionally need to be replaced if they become soiled from poor air quality, or due to water damage from water. (See next issue!)
(Bonus) Water Leaks in Multi-Section Buildings
Water leaks in blast-resistant buildings do happen occasionally. This isn't an issue that is seen frequently, it's not even among the top reasons for service calls, but it's worth mentioning, so that there are no surprises.
The silicon and joiner material used when attaching or bringing two buildings together is also sensitive to ambient temperature, and there can occasionally be issues with adherence to the surfaces of the two buildings being joined.
Sometimes these joints can experience leakage during heavy storms. When this happens, you should call a technician to inspect the surfaces and repair the water leak, and any resulting damage to the interior.
How Long Will a Service Call Take?
The average service call will take four to eight hours. That time includes travel time and the time it takes to gain access to the facilities. If your facility requires special access for entering, for example, a pass of some kind, or if only specially qualified technicians are allowed to enter, that should be arranged in advance to save time on the service call.
At the time of this writing, many states and private companies have restrictions on travel due to the coronavirus pandemic. Drivers at RedGuard are currently on "drive only" orders to keep them safer and to avoid crowds at airports.
In addition to that, many facilities have increased their safety guidelines and added steps to the process for gaining access to their sites.
What are the Takeaways?
One important thing that stands out here is to keep the door closed as much as possible. The door has an effect not just on the building's safety in a blast, but also on how much moisture and debris gets into the building, and how the HVAC performs. So do what your Ma always told you and keep the door closed!
Another major takeaway is the effect of temperature, weather, air quality, and so many things that are out of your control. While none of us can control those things, at RedGuard, we are always evaluating our service calls to see what we can do to improve the materials and processes we use on our buildings.
Need Service for Your Blast-Resistant Building?
If you need service on a blast-resistant building, we can help! (Even on buildings we didn't sell you.) You can reach our service department by one of three methods.
At RedGuard, you can request service in one of three ways:
You can go online and fill out a service request on the RedGuard website. On this page, there are nine questions to answer before clicking, "Send Request."
Another method is to email our service department at service@redguard.com with the description of the service issue, location, company name, and the point of contact information and phone number.
And, if you've worked with our sales department, you can also email your Director of Sales to let them know of your service issue.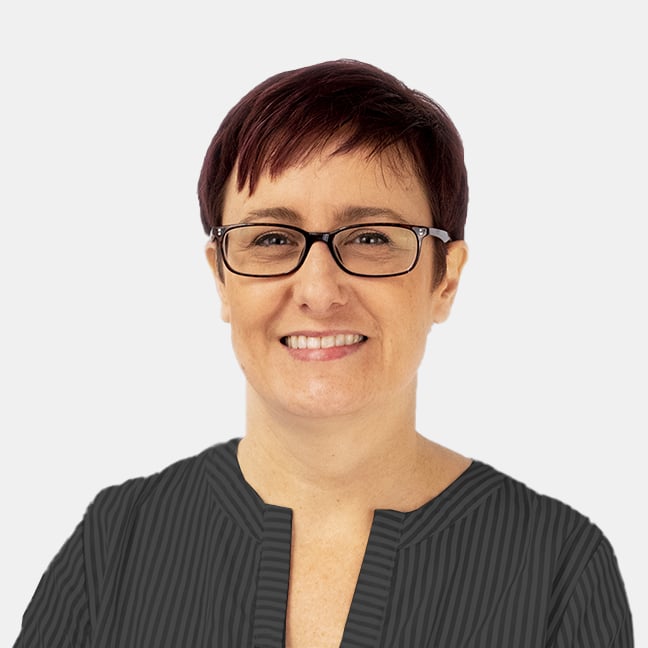 Carreen Gibbons is the Communications Specialist at RedGuard. With a natural curiosity toward technical subjects and a love of learning new things she writes content for the SiteBox Storage and RedGuard websites and spends her days learning new things about the industries that the companies serve.