Making a Seamless Transition to Blast-Resistant Buildings
December 17th, 2013
| 3 min. read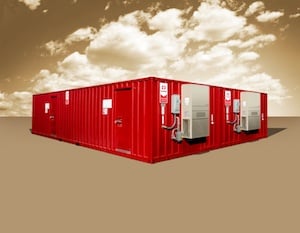 RedGuard has spent many years focusing on how to build the best blast-resistant building (BRB) in the world, but we've also been listening to our customers and learning how they operate during the transition to safer and more productive work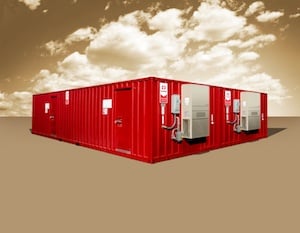 spaces. In the early stages of the BRB industry, our customers usually specified the requirements of the products we built for them but, today, we're making the process easier by taking on increasing amounts of the operational planning that goes into adding blast protection to a petrochemical facility. Once you give us a site study, we can take significant portions of the process off your shoulders. The result is a low-impact, money-saving BRB installation that integrates seamlessly with your operation, allowing you to concentrate on the rest of your job.
How the site study informs a building design strategy
Where we used to function basically as a construction company filling orders for a very specialized product, we're now acting in a consulting capacity, offering comprehensive solutions for BRB design, placement and installation. Tell us what you need to achieve, and we'll make it happen.
Once we have a site study, along with a description of the BRB's location and purpose, we can make recommendations based on probabilities of blast events in various locations; predictions of blast pressures, durations and paths; potential fire hazards; areas of volatility; toxic gas risks; flying debris hazards; and fresh air intake points.
Because we do this day in and day out, we can take the efficiency of the planning and installation processes to the highest possible level.
Meshing with your operation during installation
BRBs start out ahead of traditional buildings because most of the manufacturing is done at our production facility rather than on site, but that's just the beginning of a seamless installation process. A BRB can be delivered in modules, and the deployment of these modules can be strategically planned based on your operational needs during the transition. If a certain section needs to be functioning before another section, we can put a plan together.
If communications cabinetry or other components need to be moved from an existing building to a new BRB, we'll formulate a plan that coordinates our efforts with those of other contractors. If demolition debris from the old building needs to be removed, we'll work that into the process, so one crew isn't standing idle while another is clearing a path for them. This level of planning is particularly valuable during turnarounds when a lost day can cost your company as much as the building itself.
Special BRB placements and applications
We currently have a project underway for a control room that will be used to monitor pipes. We've designed a BRB that will be at the pipe rack level, which will further improve employee safety and efficiency. This is a great example of a customer coming to us with a loose idea of what needed to be achieved and then allowing us to tackle the logistics.
It also highlights another of our newly refined capabilities that can solve a lot of challenges: comprehensive lifting strategies. If you need a building placed in a hole between two other buildings, we can probably put it there.
Sometimes it makes sense for other contractors to complete their installations before delivery, so we invite them to our production facility. Planning details like this can greatly reduce on-site construction time.
New construction capabilities save money
The latest addition to our services is foundation design and construction. The same engineering team that created our tested BRB design is now designing foundations built specifically for blast zones — less expensively than other contractors. We recently built one that helped our customer save 20 percent on the total project.
RedGuard's overall mission remains the same: producing the safest, most functional BRBs in the world. Our new role as a total solution provider just makes the process smoother and more affordable.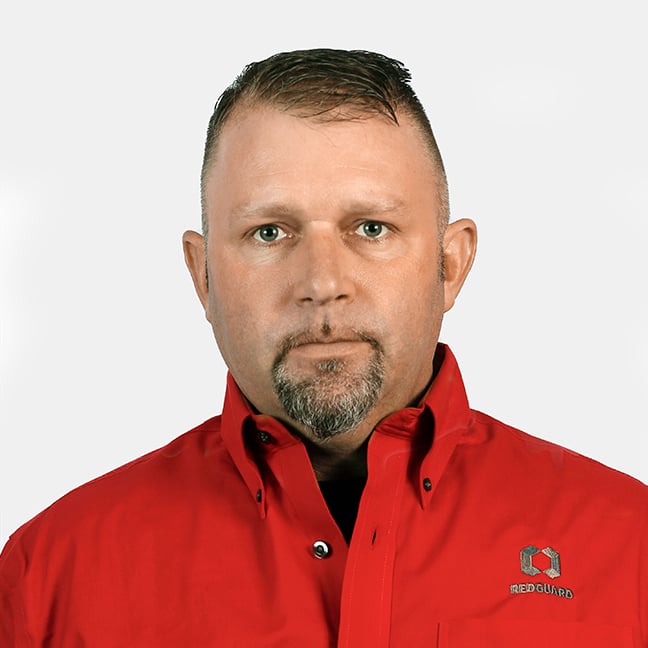 Darren Hillman joined RedGuard in February 2009 and is president of the corporation. In his role leading the RedGuard team, he directs the day-to-day operations of the company and is involved in providing strategic direction, leading upper-level management, as well as coaching and counseling teammates. He's also a front-line leader with direct involvement with customers, regulatory bodies, community organizations, and employees.