Leasing the Right Blast-Resistant Building Keeps Getting Easier
January 18th, 2014
| 3 min. read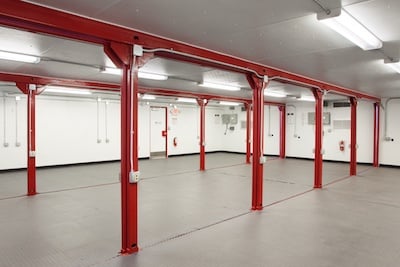 When our first lease units rolled off the production line years ago, blast-resistant buildings (BRBs) were pretty standard. Our first goal was to design the best blast protection in the world — which we did — but features and options were very limited in the beginning. Our next step was to find new ways to meet as many different client needs as possible, in terms of size, options, amenities and regulatory compliance. RedGuard's LeaseFleet, currently the largest lease-ready fleet of BRBs of its kind, offers more options than we ever dreamed of when we helped launch this industry.
No size limit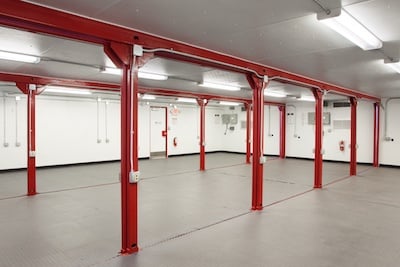 The modular design approach we adopted early in the game has taken on a life of its own in recent years. While we originally offered two widths (8 foot and 12 foot) in a variety of lengths, we can now provide multi-section units in virtually any size — both one story and multilevel — and all of them can be shipped through normal shipping channels.
Lots of options
While you might think a leased BRB has none of the flexibility of a SafetySuite (our custom line of purchase only BRBs), our LeaseFleet is large and varied enough that most clients are able to find one that fits their needs like a hand in a glove. Today's models offer options like finished interior walls, computer and communications hookups, restrooms and more floor plans than ever. Multisection units offer even greater flexibility in terms of size and configuration.
BRBs are going places
In recent years, our fleet has expanded into Washington state, Canada and even places like the North Pole in Alaska. This called for a whole new offering of cold weather capabilities and regulatory compliance standards, which we now provide.
Washington state's Gold Seal standards are designed to regulate mechanical systems, plumbing installations and energy codes. RedGuard now provides those compliant lease buildings.
Units approved by the Canadian Standards Association are available in Canada, which not only address electrical compliance but also increase insulation ratings for colder climates like northern Canada and Alaska.These units meet compliance regulations for all Canadian provinces.
Early planning makes the difference
The keys to getting the right lease unit for your application are ongoing dialogue and early communication with RedGuard. Even with so many different units available through multiple distribution centers strategically placed around North America, we can reduce shipping costs and delivery times by deploying the right facilities to the right regions in advance of client needs. For clients who need BRBs that serve multiple purposes, a more refined design is needed so options may be added, and early planning is even more critical.
Whether a lease building will be used as a temporary cafeteria or as an operational hub during a turnaround, we want to make sure our clients can be as functional as possible in the building. We've worked hard to put together the world's largest and most flexible lease fleet of BRBs, but early planning by the client helps assure we provide what you need for the right application at the right time.
Options available in RedGuard's LeaseFleet:
Office complexes with large work spaces and private offices
Computer labs with high tech communications
Tool and equipment storage
Workbench space
Conference rooms
Cafeterias
Maintenance shops
Tool cribs
Cabinetry and shelving
Shower facilities
Locker rooms
Restrooms
Laundry facilities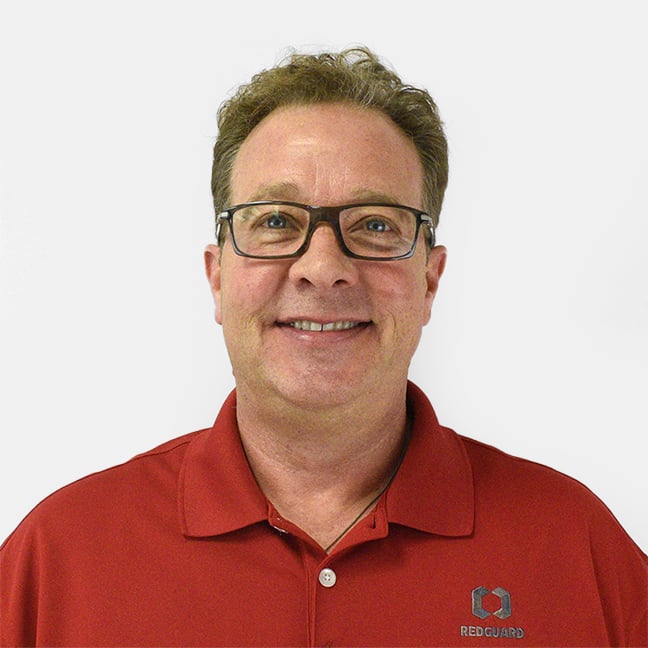 Tim Taton is the vice president of sales and marketing at RedGuard. He is accountable for the development and implementation of strategies and forecasting, including market development and new product development. He is an advocate of and is personally invested in promoting the company's culture, safety, and quality initiatives. Tim serves on the organization's leadership team and ultimately oversees the marketing team and sales teams for RedGuard and its brands.