Design & Engineering | Problems
Convenient Modular Building Solutions for Covid-19
April 17th, 2020
| 4 min. read

Right now, essential businesses are learning to fulfill business needs in ways they never dreamed. And other businesses have been put on hold indefinitely, hopefully to return in the future. These are all in an effort to keep the country running, while we flatten the curve against the coronavirus.
RedGuard has been providing workplace storage and mobile office space since 1998 and started focusing on safe space in 2005, after a refinery accident necessitated the birth of the blast-resistant building industry. We championed that cause, and now you could say that, as a company, we are the leaders in providing a variety of workplace safe spaces.
Safety is part of our culture and with the urgent healthcare crisis happening in the world today, we're prepared to help. You've probably gotten a lot of messages lately about what companies are doing to stay safe. We have a continuity plan in place and as a provider of an essential service, we wanted to let you know that we are still here and still working.
Our customers have always had creative uses for our storage containers and ground level offices, and in this time of crisis, that still rings true. Our blast-resistant buildings can also be put to use in a variety of ways to assist in the fight our front-line workers are facing against this global pandemic.
We've been filling orders and assisting where we can and we wanted to suggest a few examples of how we can support your needs, whether it's extra space for people or the storage of valuable medical PPE.
How can We help With COVID-19?
Testing, Quarantine and Isolation Modules
As this virus has made its way across the country, unfortunately, more workers providing essential services have become exposed to the virus. When they remain asymptomatic, they often don't want to (or can't) stop providing their valuable service. During their time of self-quarantine, our lease-ready buildings can act as secure work site modules, giving those providing essential services a separate place to work.
In the past few weeks, we've instituted several quarantine modules on our own sites for those who have recently traveled through or from affected areas. While these technicians are not symptomatic, nor sick, we decided to take necessary precautions and give them a dedicated workspace until enough time has passed from the time of their travel and they are safe to work with the rest of the team.
Temporary Storage and Offices
When you lease or buy storage from RedGuard, you can count on a reliable delivery, a clean unit and a timely pick-up. Our 20' and 40' units have been widely used across a variety of industries, like refining, construction, and retail, and now we're also here to help the medical industry, or any other business providing essential service that could require a little more on-site storage or extra work space.
Our office units are climate-controlled, providing a great temporary solution for sites that need to ramp up staffing but have limited space. They've also proven effective as testing sites, patient intake, and simple examination stations. Some of them have built-in storage, and they all have safety features like smoke detectors and fire extinguishers, as well as a built-in work space.
Our storage containers and our ground-level offices are weatherproof and highly secure.
Quarantine and Isolation Modules
Originally for use on offshore drilling rigs, our Flex accommodation units are self-contained, and provide a comfortable place to bunk for onsite medical staff, who may want to house temporarily away from their homes, to avoid infecting loved ones. The units could also be used for those in treatment or recovery from the virus, or non-virus patients who need to be separated.
Each four, eight, or twelve-person accommodation module includes complete living quarters, with beds, desks, lockers, and a bathroom. They include "plug & play" connections for electric and communications. Positive or negative air pressure is available and the mobile units can be delivered where needed. There are also optional kitchen units, laundry, offices and more.
Permanent Workplace Protection
If this time of urgency and emergency preparedness and has made you realize that your site could use a more permanent unit for protection, we can start that process now. We can create your custom solution, with negative air pressure and all the specs and amenities you need. Talk to us about your requirements.
Let us help with your COVID-19 response
Whether you need additional workspace to increase operations, or you require a private area to perform COVID-19 screenings, we're here to help.
If you'd like to see more about the specific examples of some of the suggested uses for our buildings, visit our Pandemic Preparedness page.
Also remember that you can always reach your regular point of contact by calling their direct line, or 316-554-9000, or visit RedGuard.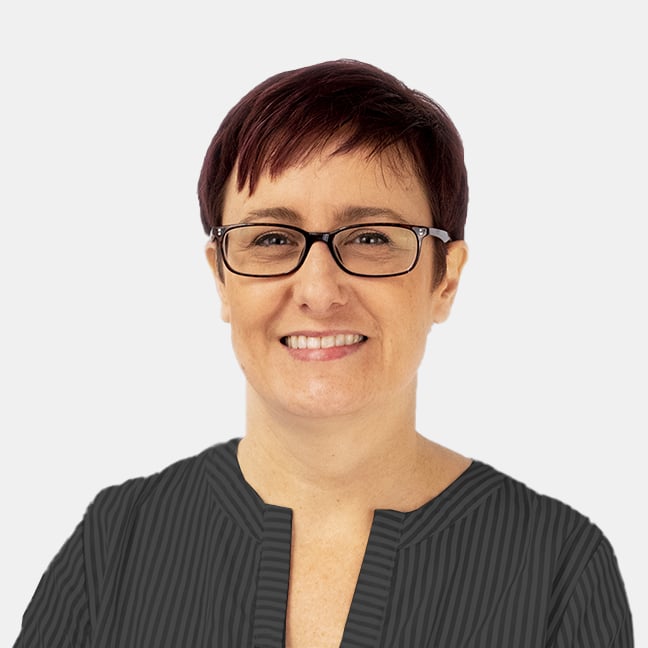 Carreen Gibbons is the Communications Specialist at RedGuard. With a natural curiosity toward technical subjects and a love of learning new things she writes content for the SiteBox Storage and RedGuard websites and spends her days learning new things about the industries that the companies serve.